Over the last three decades, Shakespeare has supplied thousands of tonnes of Steel castings each year to clients operating in over 30 different countries in practically all industry sectors.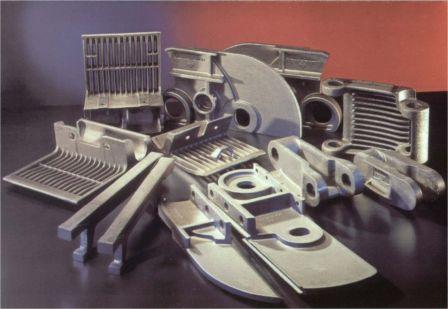 We are specialists in the supply of steel castings to cement manufacturers and mineral processors in North America, Sweden, UK and the Middle East.
Steel castings are typically supplied from 5kg to 500kg.
Some examples of the common types of steel castings supplied include;
Cast Steel
Shakespeare supply Cast Steel castings to BS EN 10293.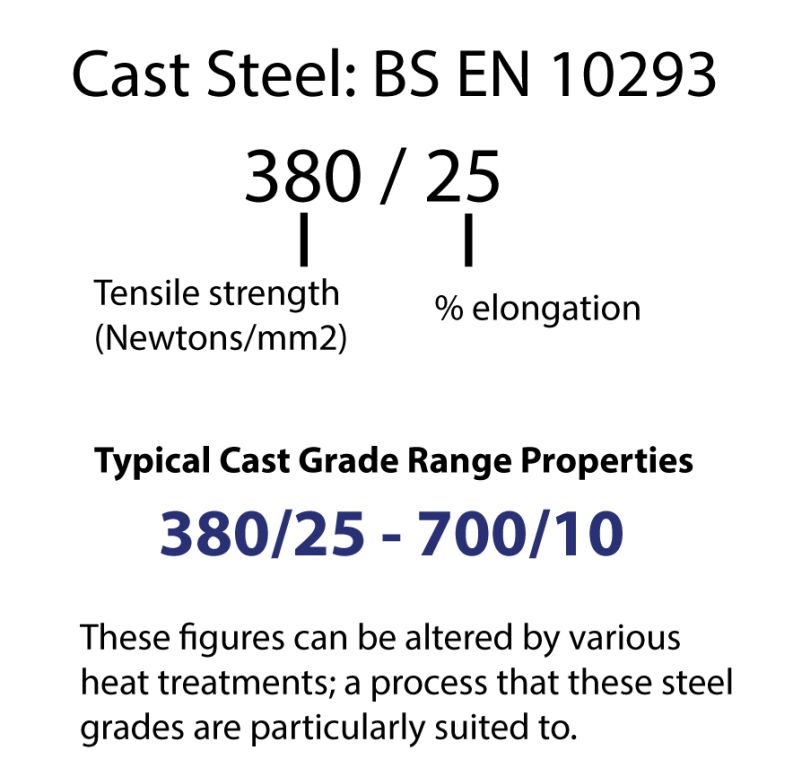 Typical Uses of Cast Steel
High pressure automotive dies
High pressure valves
General Engineering castings with high strength & elongation requirements
Parts that require high impact resistance such as Drop Hammers
Alloy Steel
Alloy Steel castings are supplied by Shakespeare to DIN 17205 (1.7725).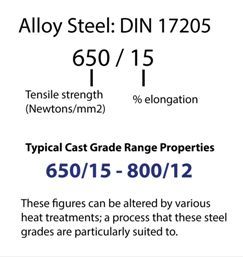 Typical Uses of Alloy Steel
Thrust Rollers
Equipment Wheels
General Engineering castings with high strength & elongation requirements
Tool Steel
Tool Steel castings are supplied by Shakespeare to BS EN 4957 and is typically selected for castings which require hardness, high resistance to abrasion and wear. Cast Tool Steel can acheive an hardness upwards of 180BHN, depending on the heat treatment process. Please contact our Technical team for further information about our casting capabilities of Tool Steel
Typical Uses of Cast Tool Steel
High Pressure Equipment
High Repetition Equipment
Automotive Die Tools
Forging Dies
Stamping Dies
Die-Casting Mould Tools
Extrusion Tooling